Want to know what are the top free Twitter unfollow tools available? Read on to find out.
One of the best social media platforms that let you promote, follow news and to boost engagement and build relationships is Twitter. You follow people and people follow you.
Sometimes, it so happens that the people you follow don't follow you back and Twitter, as you know, allows you to only follow 2000 accounts more than the number of followers you have.
Well, if you are here, you must be tired of manually unfollowing all those Twitter accounts that do not follow you. It is a tedious task, we feel you. That's why we have come up with the best Twitter unfollow tools that are available for no price at all.
Yes! There are actual tools that will automatically unfollow all those accounts that you follow that don't follow you back.
Top 6 Free Twitter Unfollow Tools:
If you are looking to clean out your Twitter handle of spammers, accounts that do not follow you, fake accounts and the inactive profiles, Circleboom is your game changer.
Circleboom has five modules:
Twitter follow tool
Twitter unfollow tool
Schedule tweets
RSS tweets
Twitter analytics
Circleboom is really handy and has a mobile compatible design. When compared to other products at a similar price range, Circleboom is the best Twitter unfollow tool available. It is available at many price ranges starting from 0$ to 109$ annually.
ManageFlitter is another very exciting Twitter tool. It is one among the most reputed ones. It has many features such as Search, Unfollow, Follow, Suggested content, PowerPost to name a few. This comes at various prices ranging from 0$ to around $50 per month.
If you decide to try ManageFlitter do let us know if you love it in the comments below.
Formally called JustUnfollow, CrowdFire is a free automatic unfollow/ follow Twitter tool. Not only did the company revamp the name, but they also added a lot many features which definitely help it make it to the top 3 in the best Twitter unfollow tools list. CroudFire provides you with free 50 unfollows per day. Want more unfollows and a lot more exciting features? Well, for that you'll have to purchase the tool.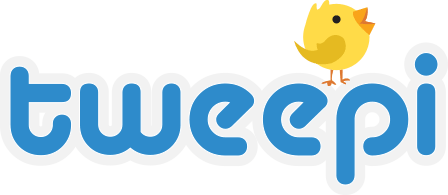 This colorful and vibrant tool will give you one of the best experiences as a user. You can follow highly relevant users and unfollow the undesirable ones. 
The team at Tweepi claims to be the best unfollow tool available. Here's the pricing.
Another tool in the best Twitter unfollows tools list is the UnFollowerStats. This tool has all the Twitter tools you need for free. It supports graphs, so all your stats can be seen in a graph making it really easy for you to know your stats. It sure deserves to be placed in the top 6 free Twitter unfollow tools list for sure.
It's absolutely free. Try Now!!
iUnfollow is another great tool that lets you unfollow the accounts that do not follow you. Another additional feature in this tool is that this helps you manage your Twitter by filtering your follow requests as well.
This way, you know your account is always protected from all kinds of threats. Not only is this tool free, but it also has over 320,000 users which shows how good it is.
That's a wrap. These are the top 6 free Twitter unfollow tools. Did your favorite tool not make it to our list? Feel free to let us know in the comment section below.
If you liked our work, do share with your friends and on social media. You can also read similar interesting articles here.