A recently leaked photo of screen protector for upcoming flagship devices of Google, Pixel 3 and Pixel 3XL suggest the new design for both phones. According to leaked photos, the Pixel 3 to have a similar design like Pixel 2 but Pixel 3XL has some interesting design changes with a notch at the top similar to OnePlus 6 or iPhone X.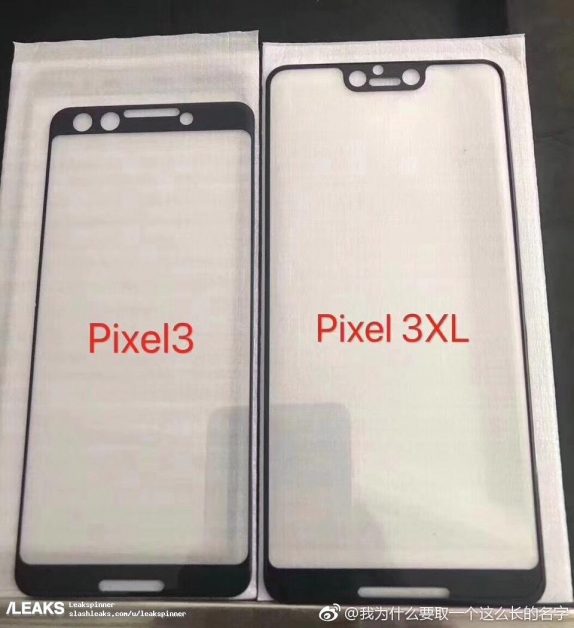 Majority of Android devices now have a notch. Some customers like it while some found it irritating. Google added notch support in their upcoming version of Android (Android P) and also added some different feature to support notch. So, there is no surprise to see Google Pixel 3XL with a notch.
Leaked photo of screen protectors suggests that both Pixel 3 and Pixel 3XL will have a dual front-facing camera and the best feature of its predecessors, the front stereo speakers. We will have to see what revolution can Google make with the dual camera. Google already has done an amazing job with the Pixel 2 devices cameras. There is still no news about the cameras of Pixel 3 devices.
Both of the Pixel 3 devices to feature a display with the ration of  18:9. It is not confirmed that which display technology Google will use LCD or AMOLED. Pixel 2 devices have some display burn-in issue with their LED displays made by LG. So, let's see which technology Google choose for their upcoming flagship devices.
Source-Phonearena.com