Its February time and a lot of smartphones launching and thus now each and every smartphone either they are Oppo, Vivo or big giants like Samsung are boasting about their camera setups in their new line up devices.
Today in this article we are gonna go in-depth of what is Time-of-Flight Camera and how to use it?
What is Time-of-Flight?
According to Wikipedia, it is range imaging camera system that resolves distance based on the known speed of light, measuring the time-of-flight of a light signal between the camera and the subject for each point of the image. The artificial illumination may be provided by a laser or by an LED. Laser-based time-of-flight cameras are part of a broader class of scannerless LIDAR, in which the entire scene is captured with each laser pulse, as opposed to point-by-point with a laser beam such as in scanning LIDAR systems.
Wait… What???
Okay let me tell you once again in simple layman terms by AndroidCentral
A Time-of-Camera uses the speed of light to measure distance. What this means that with a precise measurement of key focal points, the smartphone with its hardware capabilities and it's software optimization can capture a sharper and more vivid picture.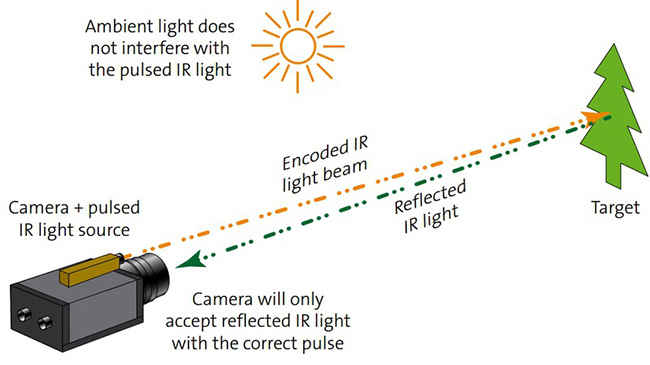 How to take such photos?
The one important thing is that everything has to work very fast. The camera gets all the imaging information in mere nanoseconds. Camera software uses various measurements like distance to improve picture quality by improving the focus at the image.
For this feature to be utilized you need special smartphones which support such types of cameras.
Sample images of the Smartphones that Support Time-of-flight
[Put image]
Which Smartphones have Time-of-flight Camera?
The Oppo RX17 Pro provides a 25-megapixel f/2.0 on the notch at the front, while the rear features a triple camera set up with a ToF sensor.
Honor's new phone houses a dual-camera setup consisting of a  48-megapixel unit with a "3D ToF sensor" and LED flash.
Galaxy S10+ (See full specifications here)
The concept is not new it has been in use for ages but for smartphones its new due to the fact that the new camera lenses are now smaller and cheaper.
Have you ever tried TOF Camera if yes then do let us know about your experience in the comments section below?